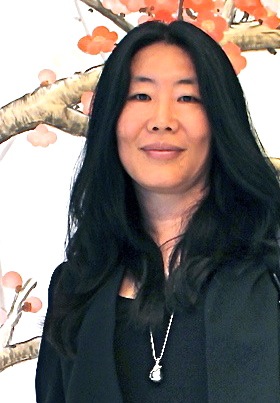 Xiao Fang Zhou has a lifetime commitment to public affairs, international understanding, to the people of China, the people of America, and the Hawaii community.
Xiao Fang is the President of the Zhou Enlai Peace Institute, a non-profit educational effort based in Beijing and Honolulu. its purpose is to recognize the leadership for peace that Zhou Enlai provided, to China and the world. She has built a network of official support for this effort that includes the Ministry of Foreign Affairs, the Ministry of Commerce, Beijing International Studies University, the National Memorial to Zhou Enlai in Huaian, the China People's Congress, and a group of corporate supporters including Baimeng Group, China Everbright Bank, Cades-Schutte, Hilton and Hyatt Hotels and Christian Dior.
The effort has been formally endorsed by resolutions passed by the City of Honolulu and the State Legislature of Hawaii, and is personally supported by Maya Soetoro-Ng, the sister of U.S. President Barack Obama.
Since moving to America in the early 1990's, she has established and operated several successful businesses, including fine jade import, export, retail and wholesale through Jade Gallery Hawaii, and consumer specialty items through As Seen on TV. She also directs a professional translation and interpreter business, serving clients in the United States and Canada with expert Mandarin and English skills, through xiaofangzhou.com
With her husband, Michael North, she co-founded America China Bridge and the America-China Energy Trust. Both businesses are committed to bringing the best of America and the best of China together, in peaceful collaboration.
The Bridge is active in citizen diplomacy, creating business, cultural and education programs in the United States and China. Its purpose is to build international understanding and respect, the foundation for peace. The company sponsored "Investment Strategies for the New Century", a three-day intensive business seminar for China's government, educational and commerce leaders, presented by Mary Buffett, held at the Beijing Hotel.
She was a member of an official Department of Business and Economic Development delegation from the State of Hawaii to China, accompanying the Governor to Beijing. She served as a travel and marketing director, and translator-interpreter, for several Honolulu companies, specializing in visitors from Japan and China.
America-China Energy Trust is raising an investment fund to assist China in developing its green energy and renewables industry, bringing the best international expertise to bear on one of the greatest challenges, and greatest investment opportunities, of our time.
In Hawaii, Xiao Fang is involved with several philanthropic organizations, including as a Director of IONA Contemporary Dance Theatre; an organizer/co-ordinator of the Hawaii Forgiveness Project. She was winner of the Gold Medal for Poetry from the Forgiveness Project, and is a regular columnist (business and Pacific Rim) for Global Woman Magazine.
Her professional career began in international relations, with management work in the first joint-venture luxury hotel in China, the Jianguo Hotel. She was born and educated in Beijing, as a member one of China's oldest and most respected families. Her great uncle, Zhou Enlai, served as premier of China for 26 years; as foreign minister he was responsible for opening China to the rest of the world.