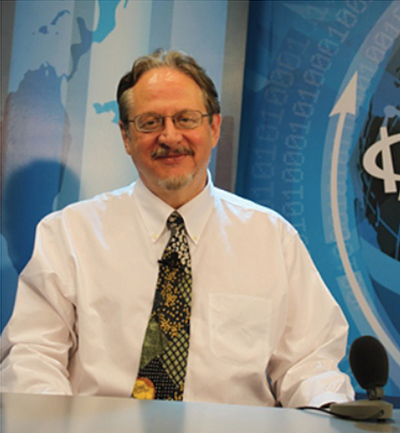 Michael North is co-founder of The Zhou Enlai Peace Institute, which educates the people of China and the world about Zhou Enlai, a great Chinese thinker, diplomat and peacemaker, former Premier and Foreign Minister. Zhou Enlai led the way to opening China to the West, and stood for international peace and co-operation.
As a hero of peace, Zhou Enlai deserves worldwide recognition alongside other great figures of recent history. Michael's wife, Xiao Fang Zhou, is the grand-niece of Zhou Enlai, and co-founder of the Institute.
Michael directs America-China Bridge, a company committed to building peace and understanding between China and America. The Bridge works across several bi-lateral fields, including business, education, culture, technology, communications, citizen diplomacy and investment strategy. It seeks to bring the best of America to China, and the best of China to America.
The Bridge sponsored a series of high-level investment education seminars in the heart of Beijing, presented by Mary Buffett. As the daughter-in-law of the most successful investor of all time, Warren Buffett, Mary shared her insights into means, methods and philosophies with an audience that included hundreds of private investors, bank, government and diplomatic officials, as well as university students and entrepreneurs on scholarships awarded by the Bridge.
---
The Bridge sponsors several important projects.
China Royalty Exchange is a joint effort with Arthur and Anni Lipper to introduce the new vehicle of royalty financing, and a public exchange for royalty contracts, to China. Royalties are superior to equity and debt as a means of financing growing companies, because they pay a simple percentage of company revenues to investors. Development of this opportunity is taking place with a group of Chinese banks, securities exchanges, and offices of the central government.
America-China Energy Trust is a new investment vehicle, designed for the private and institutional investor in the U.S., China and worldwide. The Trust will enable investors to participate in transparent, professionally-managed, high-quality green power companies in China and the United States. American management, technology, business planning, marketing channels and accounting standards will enable acceleration of the new green energy economy in China.
China Goes to Wall Street is an executive travel, research, education and business development event, which will bring a large group of China's government and corporate leaders to New York City for an extended series of visits and seminars to the heart of American capitalism. Treasures of China will bring objects of great art and beauty, drawn from every major era of the nation's 6000-year history, back to China and on tours throughout the world.
---
Michael North is the President and co-founder of Greenstar Corporation, a technology company that focuses on solar power, wireless communications and media development. Through Greenstar's "digital culture" programs in the developing world, solar-powered community centers are installed in remote, rural off-the-grid villages. A Greenstar system includes health, education, employment, telecommunications, agriculture and ecommerce services. This model was pioneered in Al-Kaabneh, on the West Bank near the Dead Sea, with subsequent projects in Swift River Jamaica, Parvatapur India, Patriensah Ghana, Suruaca Brazil and Pang Do Tibet.
---
Let there be peace for all.
Let there be work, bread, water and salt for all.
Let each know that for each body, the mind
and the soul have been freed to fulfill themselves…
Let freedom reign.
Nelson Mandela
---
Michael North is also the original founder of North Communications, a leading public access network company. Beginning in 1986, the firm built hundreds of electronic commerce solutions that deliver complex transactions to the general public through public access touchscreens. The company's clients included the states of California, Texas, Pennsylvania, Arizona, Utah, Washington, Michigan, Kansas and Florida, the U.S. Congress, Los Angeles, Tulare and San Diego Counties, Northrop, Cadillac, City of Chicago, New York City, University Credit Union, Citizens Bank, Microsoft, IBM, BellSouth, GTE, MCI, Sears, Hewlett-Packard, the PGA, Social Security Administration, Veterans Administration, Medicare, U.S. Postal Service, Puerto Rico, the Republic of Singapore, Brisbane Australia, New Brunswick and Nova Scotia Canada, and others.
As President and CEO, Michael initiated and developed a strategic relationship with billionaire broadcasting and telecommunications investor John W. Kluge of Metromedia Company, New York. Metromedia became the majority shareholder of North Communications. North Communications has received many international awards for its work, including the Gold and Silver Cindy (Cinema in Industry), the Kennedy School of Government/Ford Foundation (twice), and the Byte Invision Award (twice).
---
He serves as President of Iona Contemporary Dance Theatre, Honolulu's leading experimental dance group. He also assists with several Hawai'i non-profit groups, including the Hawai'i Forgiveness Project, Kamakani o Waimea and the Stewards of Waimea. He is the editor of an art and poetry volume, Gallery of Forgiveness Arts, and the short annual book, which Michael edits, Forgiveness Stories.
With his wife, Xiao Fang Zhou, he is co-author of Zhou Enlai: Man of Peace, a pictorial biography of the former premier of China, and the producer of a DVD by the same name, filmed at the 2011 Ministerial Conference of APEC (Asia-Pacific Economic Co-operation).
---
Further materials, video, music, photography and personal papers
are at http://www.mediasense.com.
Email mjnorth@ix.netcom.com