Questions for Business Owners

---
Here are nine provocative questions for business owners, posed by well-known financier, author and Wall Street veteran Arthur Lipper. Arthur has participated in the financing of hundreds of private companies, and has studied what works — and what does not work — for both investors and entrepreneurs.
He has identified some fundamental gaps in understanding and perspective between investors and business owners, and proposes a solution.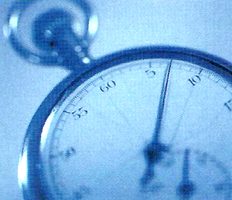 First the questions:
Do you believe that your company will one day be worth a great deal more than it is today?
Do you predict that your company will become extremely profitable, if it has the capital needed to grow?
Do you believe that your company will one day be attractive to larger companies, who will be willing to pay a premium for your business?
Are you confident in your abilities as a manager? Do you believe you have the right products and services, at a competitive market price, and that your company can realize its full potential if you have the capital needed?
Do you welcome assuming the responsibility for taking care of the savings of others?
Would you like it if your investors made suggestions about your management decisions, and tried to influence your decisions?
Would you welcome investors pressuring you to report ever-increasing profits, even if this were not in the best long-term interests of your company's growth?
Are you eager to sell a substantial part of your business today, at a price dramatically lower than it will be in the future?
Do you enjoy the prospect of going into debt to fund your business, as an alternative to accepting investors?
If you answered "yes" to questions 1, 2 3 and 4 — and "no" to the rest — then you are a confident business owner who may benefit from royalty financing.
If you sincerely believe in the prospects for your company and do not want to share ownership or go into debt, there is an alternative.
The alternative is to sell a percentage of your company's future revenues to investors, for an agreed period of time. This revenue-sharing arrangement is called a royalty.
Royalty holders are not shareholders; they do not have an ownership interest in your company and therefore do not vote. Royalty holders wish for increased revenues, in which they share directly; they understand that reported profits may vary for good reasons, as your company grows, and leave you to run your business.
Royalty holders own a real financial asset — the company's contractual obligation to pay a share of its revenue. That asset is negotiable and can be sold to others.
The value of the royalty will increase as your company's revenue increases. Investors begin earning back their investment immediately — and ultimately will realize significant fair profit, on a predictable curve, as long as your company's revenues continue to increase.
Royalty financing is new, so there is a drawback — a royalty contract is not liquid. Like any investment in a private company, investors need to retain their contract through its term, unless they can find a qualified private buyer, or some other kind of liquidity is achieved.
Royalty contracts would be stronger (easier to finance, at lower rates, and more liquid) if there were an exchange on which royalties traded, as if they were stocks.
The creation of an exchange for the trading of royalties in China is currently under discussion. If the discussions are successful, such an exchange could become significant — and available to companies and investors worldwide. Small and medium-sized companies are the engines of growth, innovation and employment for the world economy — and they would find a new channel for investment that makes more sense than debt or equity.
Royalties are a better way for business owners to raise capital, and for investors to participate in the growth of sound companies.
---
Arthur Lipper, Chairman
British Far East Holdings Ltd.
February 23, 2013
assisted by Michael North