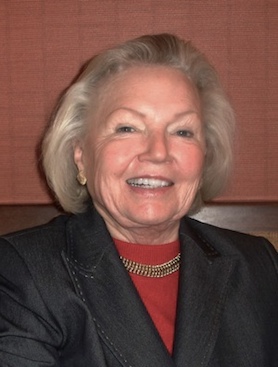 Anni Jensen Lipper was born and educated in Denmark. She is a skilled communicator, business analyst, manager and administrator.
She began her career as an instructor at the Berlitz School of Languages in Copenhagen, and attended the London School of Economics.
She worked at American Express while attending University of Cincinnati, and then moved to New York, where she was Assistant Production Manager at Mailograph, a direct mail and advertising firm.
She married Arthur Lipper in 1962; they moved to White Plains, NY, where she raised two fine sons. She served on the Board of the YWCA, where she administered design showcases and served on the finance and computer development committees; she was appointed by the Mayor of White Plains to the City's Architectural Review Board.
Then she returned to her professional career. Anni worked with gifted children as a Trustee of the Lipper Foundation, and was the Director of the Association of Venture Founders, affiliated with Venture Magazine. She works closely with Arthur Lipper on all his investment, business development and philanthropic activities, including executive management of British Far East Holdings, where she assists Mr. Lipper in the development of the Royalty Exchange.
Resident today in Del Mar, California, Anni Lipper also serves the community as an Executive Committee board member of the San Diego Youth Symphony and Conservatory, and organizations supporting the University of California, San Diego, including the UCSD School of International Relations/Pacific Studies Dean's Roundtable and the Chancellor's Associates.
---